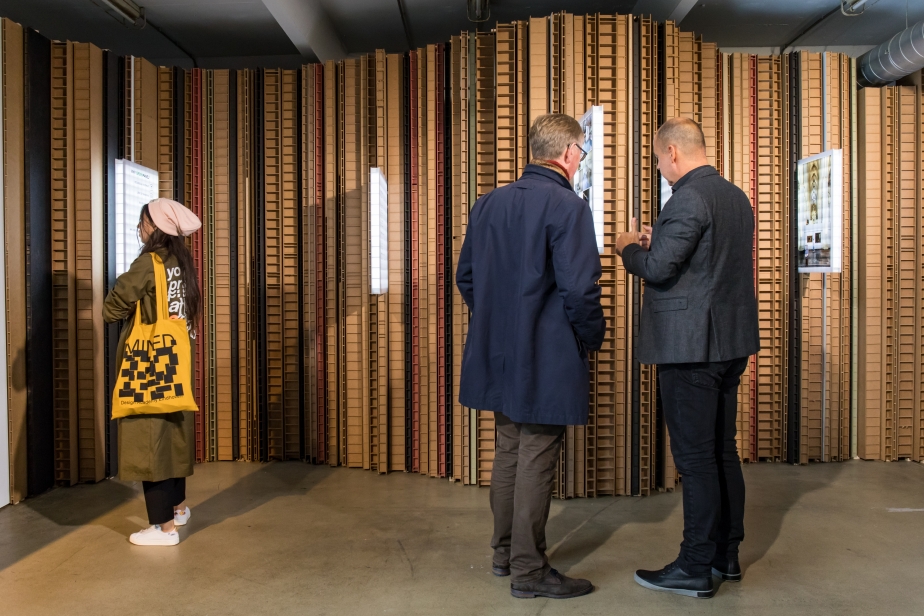 greenpanel
DDW 17
As a event partner of the Dutch Design Week Greenpanel was well represented at DDW 17. In collaboration with Greenpanel, SKVL designed and builed the stand. The DDW 17 was also the start of a collaboration between Greenpanel and SKVL with a Modular Exhibition System.
Greenpanel is a highly resistant ultralight board.
It consists of faces and core of thin MDF arranged like a grid. This innovative board has been developed for those applications that require the combination of broad thicknesses, low weight and high stability and resistance. Greenpanel is a structural board with a extremely low weight, between 74 and 250 kg/m3 depending on its thickness. Various sizes are possible.
photography: Evert van de Worp
Greenpanel