hotel
stories
Hotel Stories is a treasure trove of tales, music, photos, films and objects, allowing visitors to experience the world of hotel. The exhibition was commissioned by Saxion Hospitality Business School and CODA Museum. Studio Koster van Lienen not only designed the exhibition but was also curator of this comprehensive exhibition. An exhibition with great humor, emotion and discomfort. Resulting in a unique and warm cooperation with international artists, hoteliers and photographers.
No door unopened in Hotel Stories, no opportunity untouched. The base elements of this exhibition came from a collection of (intimate) stories of artists who have created pictures, movies, music, lyrics, literature and poetry from their hotel experience. Consider Linda Troeller and her beloved and famed Chelsea Hotel in New York, or the world famous picture of Niko Koster, who captured John Lennon and Yoko Ono in the Amsterdam Hilton Hotel. This beautiful black and white photos were released to Hotel Stories.
photography: Christiaan de Bruijne
Hotel Stories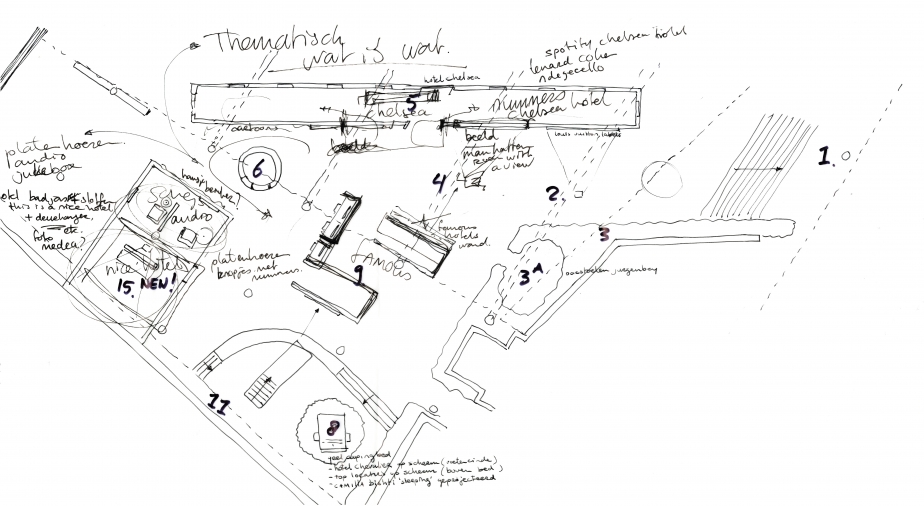 plan
about
the
chelsea
Linda Troeller guides us through the history of the chelsea.
Film: Lothar Troeller
Editing: Raymond Oostenenk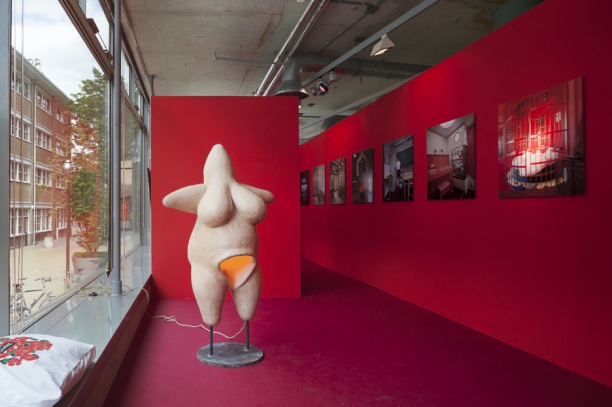 suitcase
tower
stack
of
cases
photo
shoot
Hotel New York Rotterdam provided the right atmosphere for a photo shoot for all advertising purposes of the exhibition. photo: Medea Huisman
neon
sign
The exhibitions typeface was translated to a neonsign that marked the entrance of the exhibition.