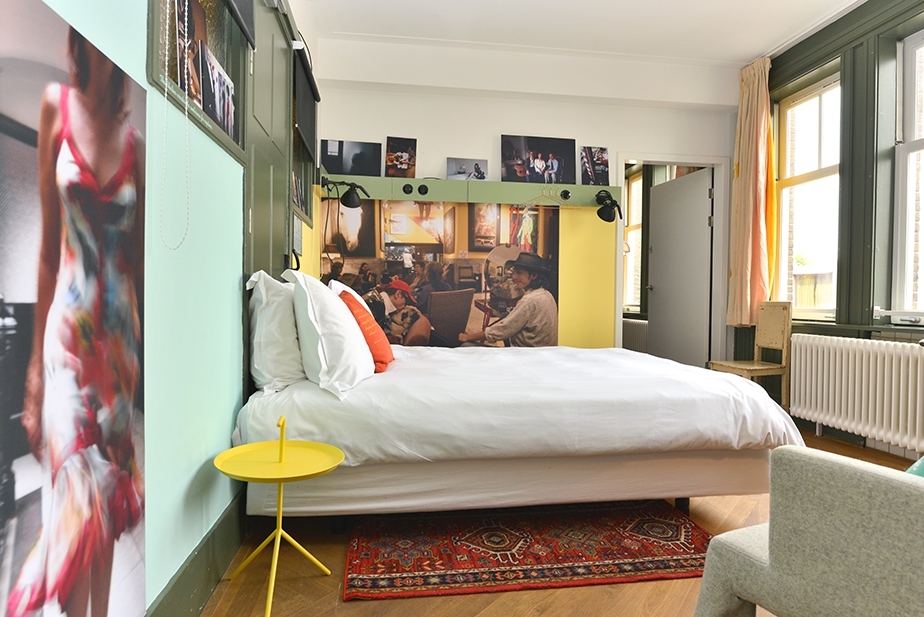 interior
made on
intuition
What happens if you do not draw from a plan but directly from out of that space? Jesse and Eloi accepted the challenge, locked themselves in an empty, still to be converted four-star apartment at the Lloyd Hotel in Amsterdam for four days. From there they designed and built a tribute to the famous Chelsea Hotel in New York.
For this project they studied in detail the work of photographer and artist Linda Troeller with whom Studio Koster van Lienen had worked before on the exhibition Hotel Stories. The two men roamed the Lloyd Hotel and its warehouse, searching for fitting furniture and fabrics. The result is an installation with fine details and texts on panels, pillows, walls and even the ceiling. A place where hotel life seems far away and the Chelsea quite close. Sexy, warm and comfortable with a view of the IJ. Welcome home.
Chelsea Room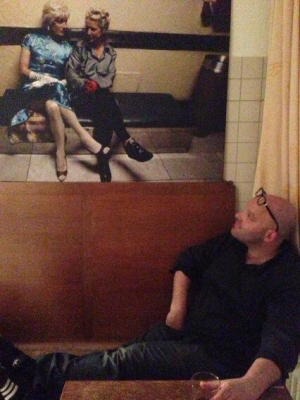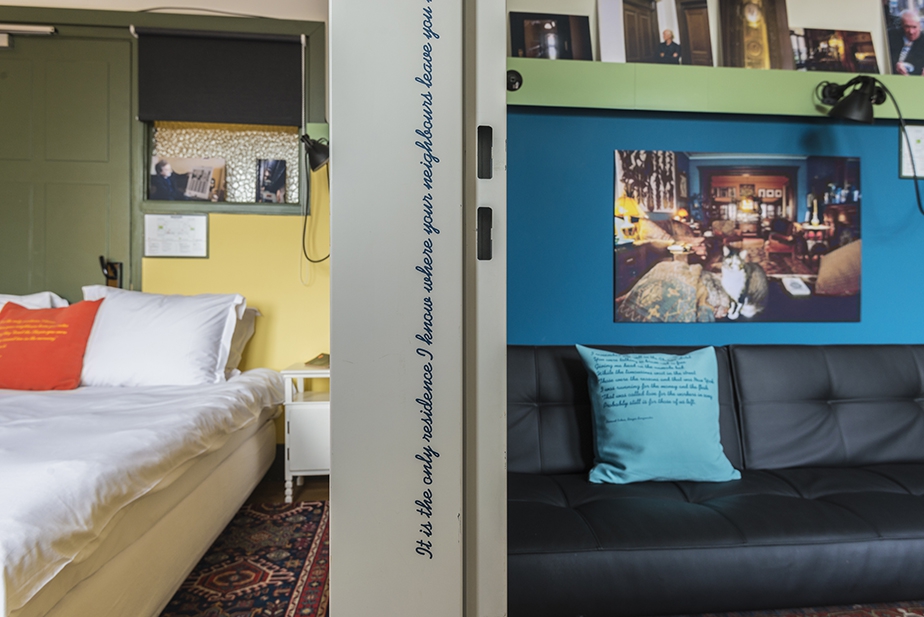 360˚
view
By searching the internet we bumped into Sam Rohn. A photographer from NYC. He made some 360˚ panoramic photo's of the original lobby and staircase before it was stripped down by the new developer. We approached him and asked if we could use the pictures. We integrated the pictures into the lamps.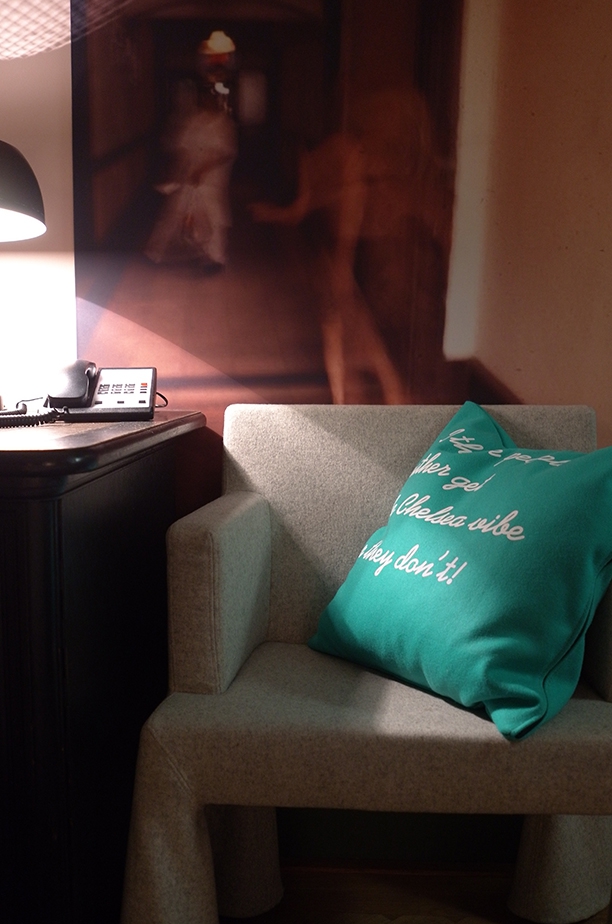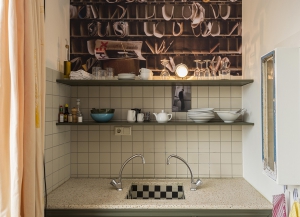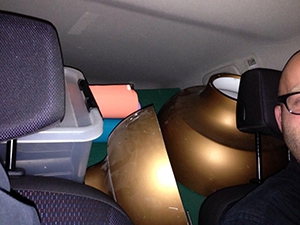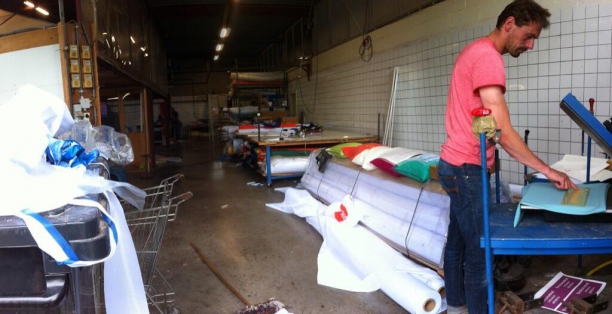 i'm
fine
thx