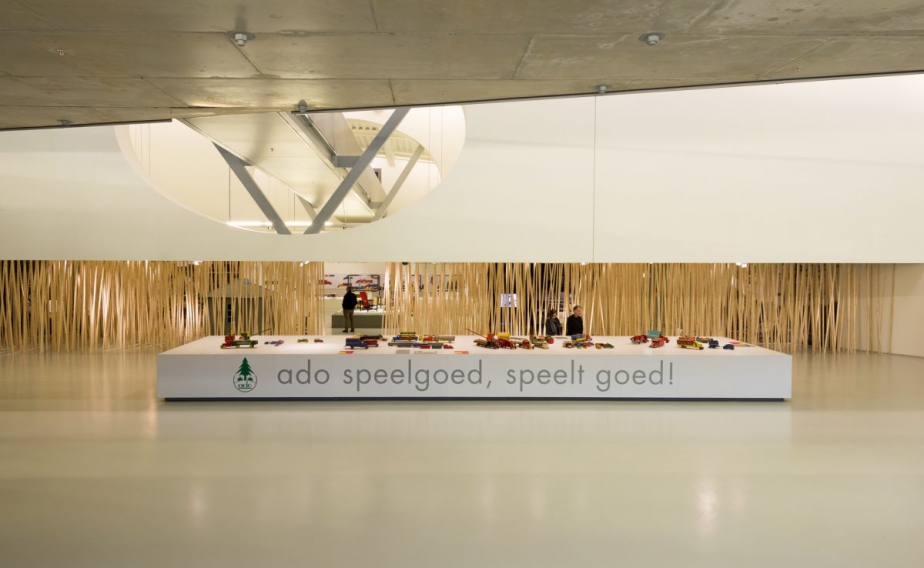 remarkable
collection
designer toys
'A child's joy demands quality'. In this exhibition visitors of the CODA Museum were taken along in the spirit of ADO Toys and its rich and unique history. Connected with current space and time.
Detail, craft, experience, harmony and beauty form the starting point of the exhibition. With the ambition to touch those with whom it all started: the children. Today they made the past.
While making this exhibition Studio Koster van Lienen drew inspiration from the extensive archive of the strong brand ADO. ADO had wooden toy cars made by patients with open tuberculosis in the early twentieth century. The workshops of the sanatoriums in the woods near Apeldoorn lie at the heart of this history which is interwoven throughout the exhibition. From there many lanes can be taken into spaces that display the Zeitgeist, originality and craftsmanship of ADO; in short, the identity of ADO is revived.
Ado Toys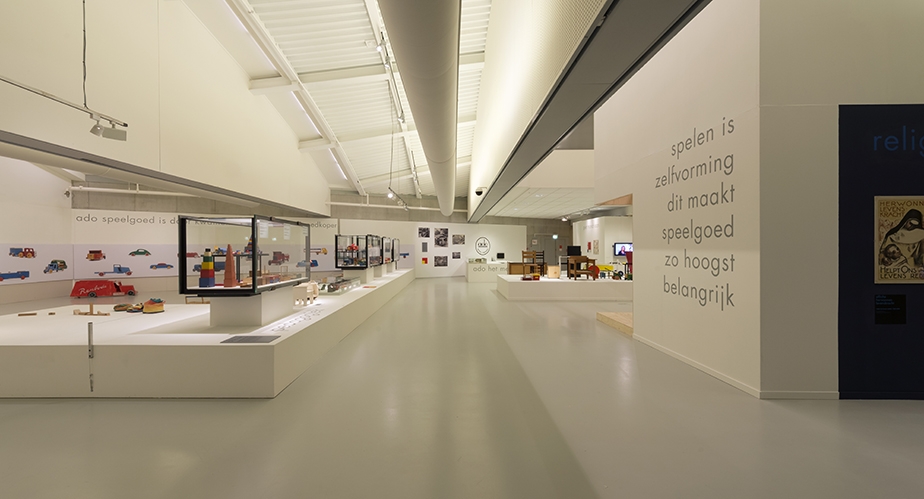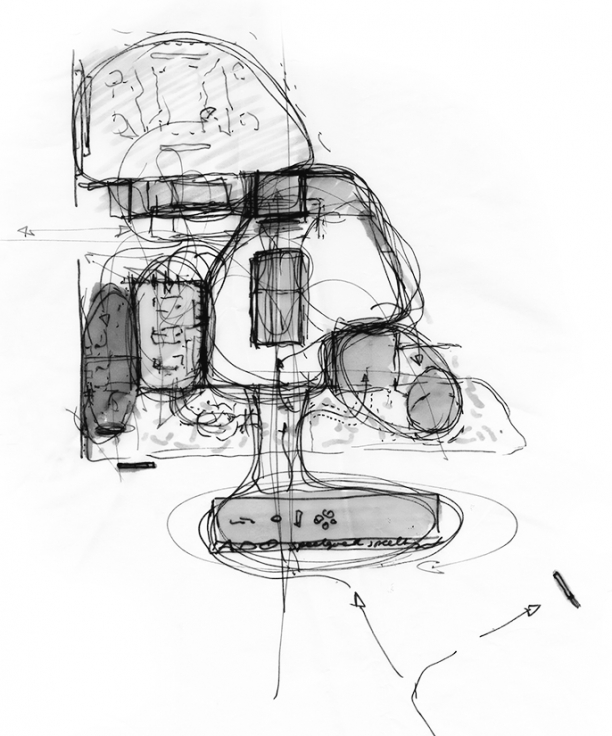 plan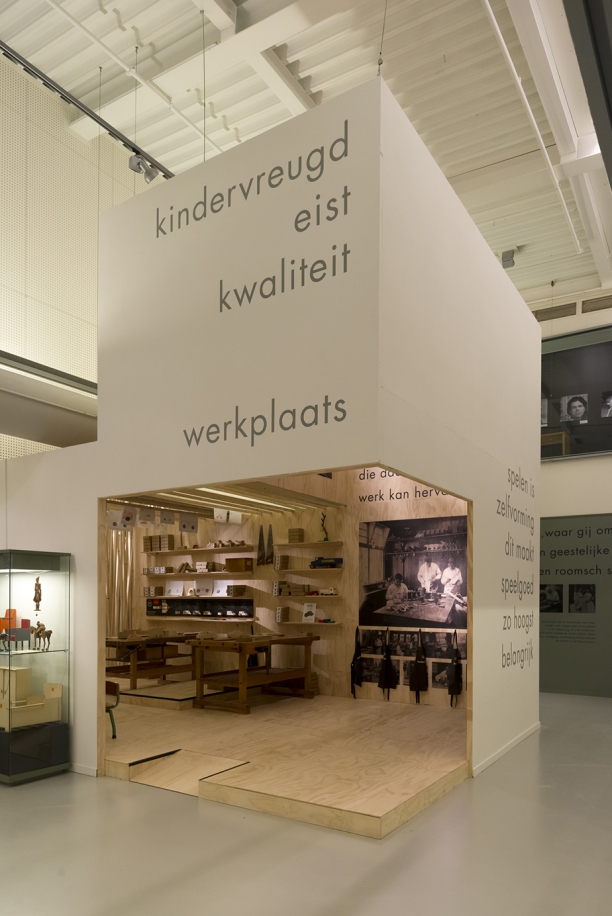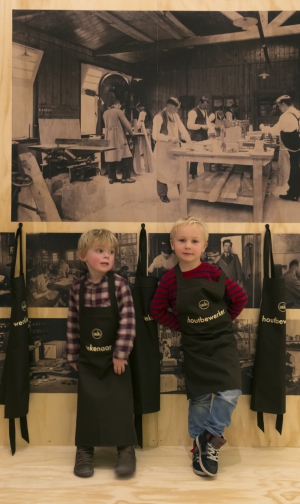 historical
context
Old photos, aprons and a real workshop for children brought the past to the present.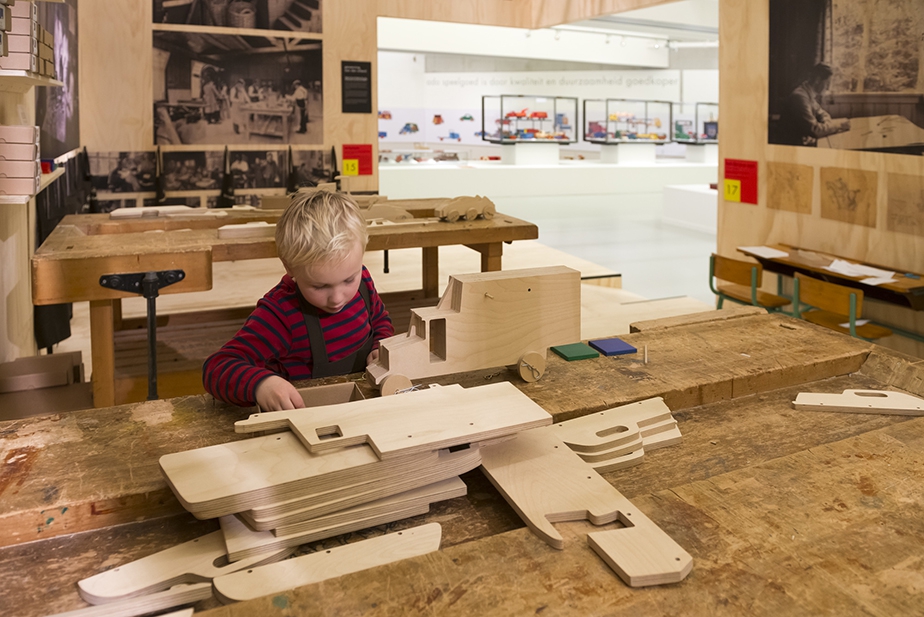 work
shop
Time to build and learn all about construction, design and colour!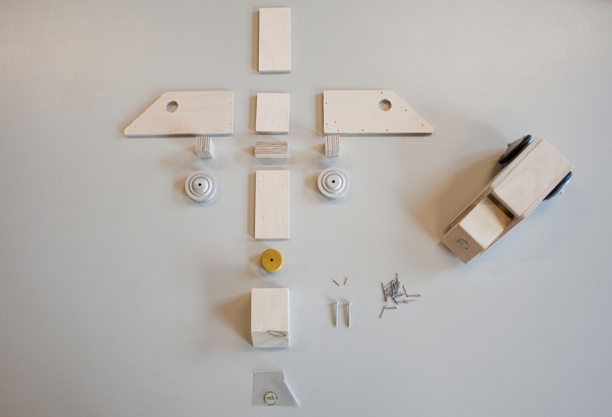 cars
for
sale
Together with Berend Zewuster, the octrooi holder of all the ADO designs, we developed a true replica of one ADO model. Produced at a sheltered workshop in the same spirit; as a reintegration project. It was for sale at the museum shop and a great item for dads to make with their sons!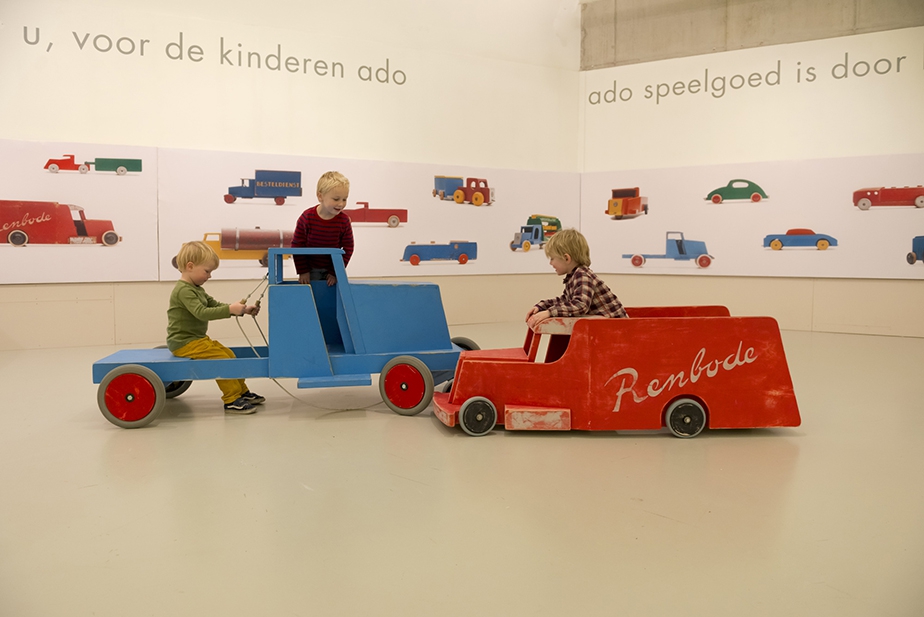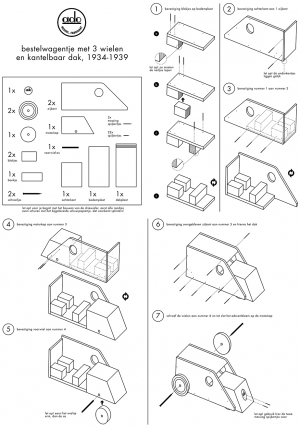 detailed
Not a single detail was forgotten. Besides the car we also developed the technical drawings and the packaging.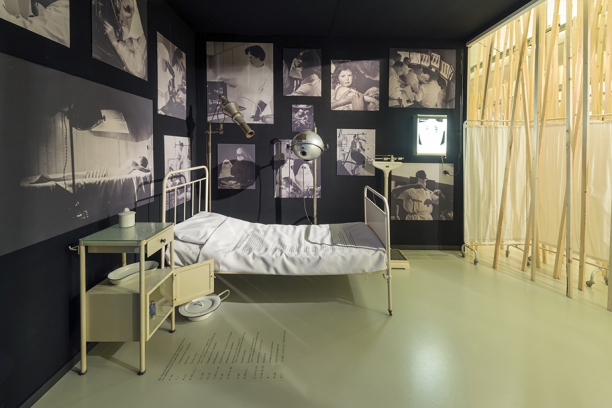 tuberculosis
Tuberculosis was the number one disease around 1900. To combat this dangerous disease the Rooms Katholieke Werkliedenverbond established the association Herwonnen Levenskracht. The association opened the sanatorium on the Berg en Bosch estate in Apeldoorn in 1920.
fresh
air
recovery
The treatment of patients is based on three principles; rest, nutritious food and fresh air.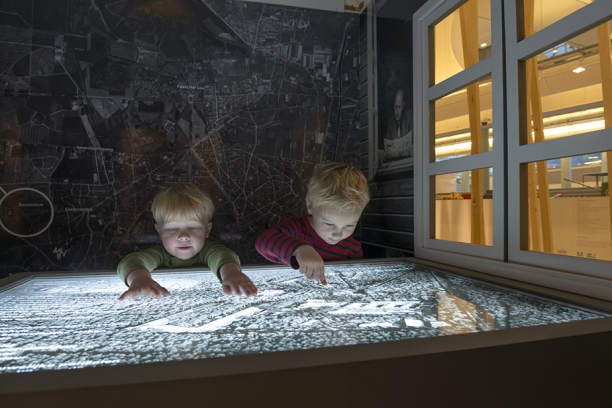 sanatorium
in the woods