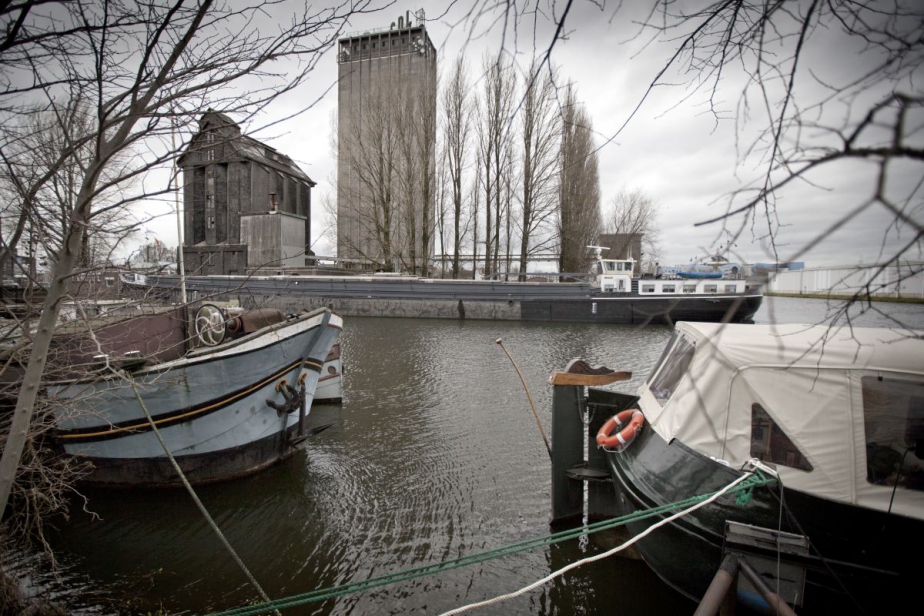 Winner
europan
With architects Erwin Schot, Bas Meijerman and Elmar Hammers, Eloi entered the Europan '11 competion with a plan for the Deventer Havenkwartier site. A total of 60 plans were submitted. With lots of comments on the entries; the jury was unamimous about our winning plan.
The Europan assignment in Deventer raises a topical set of challenges. Designers will more and more frequently be confronted with briefs not intended for a complete transformation, but rather ones requiring modest and measured interventions that enhance those already present in an area. From the entries it appears that, for many designers, this was not as simple as it seems. Many participants did not know what to do with the informal and experimental character of the Deventer Havenkwartier area. There were also a number that tried to compensate for conceptual shortcomings with overpowering visual images. Others resorted to adding more to the programme of requirements than requested. On the other hand the jury, with conviction, was able to select a winner and even two runners-up. Together with a municipality that is seriously concerned about this site, this has a promising future.
Europan
jury's
report
Planting Havenkwartier is a clever plan that demonstrates the makers' sensitivity to the special character of the Havenkwartier area and that they can subsequently continue building on this with their interventions. The urban design, the architecture and the functions that are added, fit in well with what is already there. The idea of using the silo to cultivate vegetables is inventive, all the more so because the construction of the silo is only suitable for a few other interpretations. The proposal to build a restaurant on top of the silo should be considered feasible. The new, elevated block of flats is well positioned. This is not the case with the proposed block with student housing, which blocks the view of the water from the square. The jury is reassured with the thought that, even without this new building, the design can hold its own.
grey
silo
The silo is re-designated as a vertical internal allotment: 126 small unit spaces within the shafts are rented out to local residents and businesses for micro urban agriculture. The top of the tower has a viewing area and restaurant.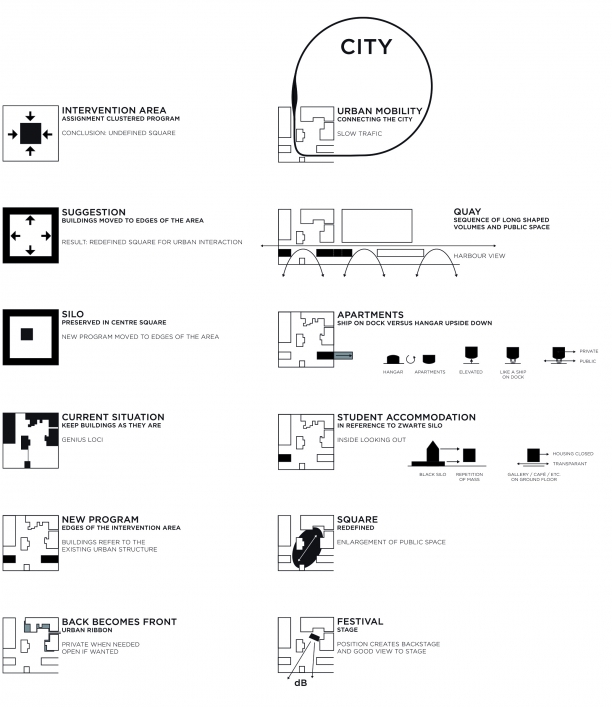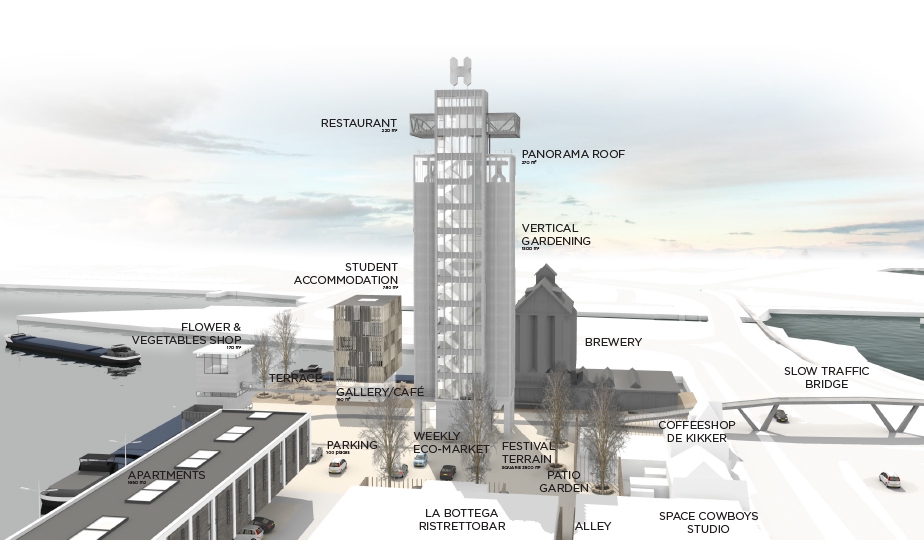 urban
plan
The urban plan aims to free up as much space as possible to create a square suitable for festivals, parking and a market and to retain most of the existing buildings, reorienting them, where necessary, to face the square.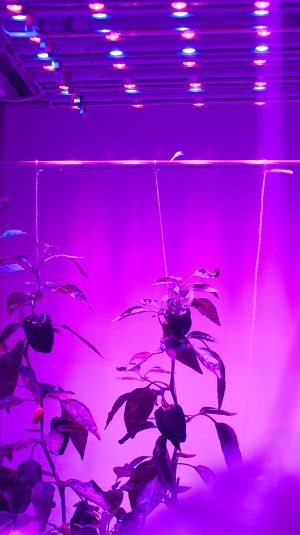 plant
lab
In collaboration with PlantLab Eloi developed a so called 'plant-factory' with cutting edge technology in agriculture to grow locally in the shafts of the old silo. For the jury the combination between the new function and application, it was the price-winning solution of all contributions in the contest.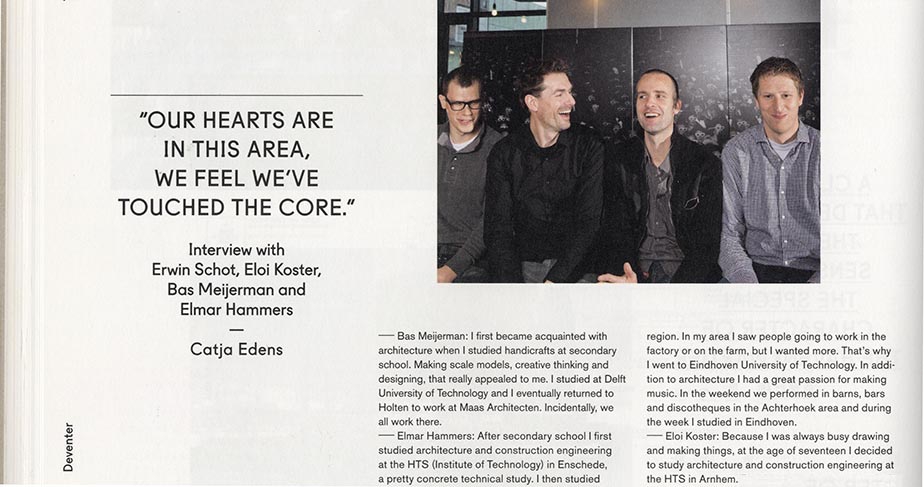 touching
the
core
publication europan 11